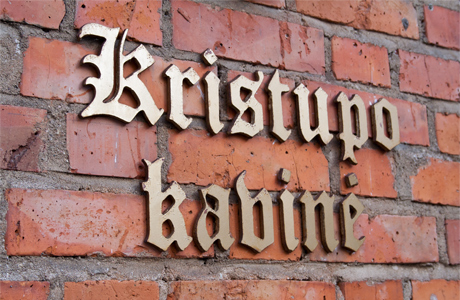 The idea to write this post came  from many "live" typography examples in various blogs from all around of world.  I'm quite a big fan of "live" typography posts. It's always interesting to see what kind of typography you can find in others cities. Letters tell the story about the city history, culture and age.
So today I will give you an opportunity to have a look at the "live" typography examples from the beautiful Old Town of Vilnius. If you love typography and have never been in Vilnius I think you'll find this post interesting.
If you have a post like this and want to share it, send me a link to your blog. I would love to see it.
If you want to know more about Vilnius you can read it here and here.