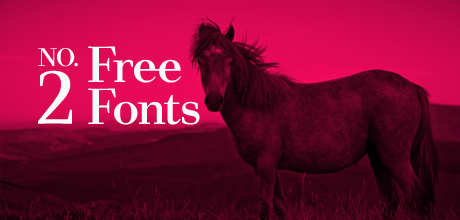 This week's selection of free fonts. Most of them have only one weight but it's still useful to have them in your collection.
Important! Be sure to read the license of each font before using them for commercial projects.
1. Zil Slab – Download

Nice semi-slab-serif font. Kind of looks like famous Museo. Created by Igor Fonseca.
2. AleksandraC Vintage – Download

Beautiful font created by Aleksander Shevchuk.
3. Egypt 22 – Download

Egypt 22 is an experimental and geometric font from Practice Foundry. The reason the font is named "Egypt 22″ is because it explores the concept of symbols in languages. Created by Designer Ivan Kostynyk.
4. RBN2 – Download

RBNo2 is a new gothic sans-serif font designed by Rene Bieder for Fontfabric. Light and Light Alternative versions are for free, however if you want to have whole family you have to pay. Full family will include Light, Regular, Bold, Black and Alternative.
5. Vinegar – Download

Beautiful serif font from type designer Tjarda Koster aka Jelloween from Netherlands. She has been making fonts since late 2005. And I'm really impressed by the quality of her work. You can download most of Tjarda fonts for free, so check her portfolio for more.
6. Jokal – Download

Jokal is a hand-crafted serif font by Bold Perspective.
7. Moksha – Download MAC Download PC

Grunge font created by Eduardo Recife from Misprinted Type.